King & Queen Chopper Seat
When a do-it-youselfer hits a dead end, their project occasionally ends up in our shop. Sometimes the work they've done is so sketchy we have to start from scratch, other times we're able to salvage the project. In this case, a bike owner built the base for a chopper seat, but didn't have the tools or experience to finish it.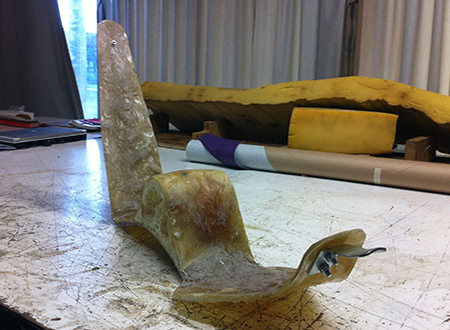 Homemade Seat Mold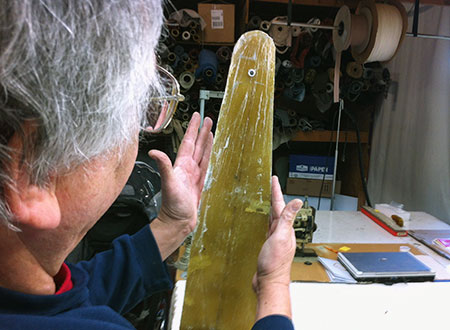 Rough Finish
Base Padding
King & Queen Chopper Seat
As you can see from the first two pics, the homemade fiberglass base is pretty ragged. Before doing anything else, we had to determine if it was worth saving. Fortunately, it was sturdy. And the shape was only a little bit off. It took hours of smoothing and adjusting, but in the end were able to transform this hunk of fiberglass into an acceptable seat frame.
With the base finished, we laid down a layer of rebond foam, tweaked the padding here and there, then went to work on the cover. The bike owner selected a tough, marine grade black vinyl with a matte finish. Classic welting and a traditional tuck & roll finish were perfect for this shape. When finished, you'd never know this king and queen chopper seat began as misshapen fiberglass.