Galley Cushions for USCGC Adelie
If you've been to Port Angeles you may have seen the 87 foot USCGC Adelie moored off the sand spit. It's one of roughly 70 Marine Protector class cutters now in service across America. Similar Vessels are stationed in Bangor, Bellingham and Port Townsend. We do a lot of work for the military, so when the Adelie needed new galley seats they called us.

USCG Adelie

Galley Bench Seat

Galley Bench Seat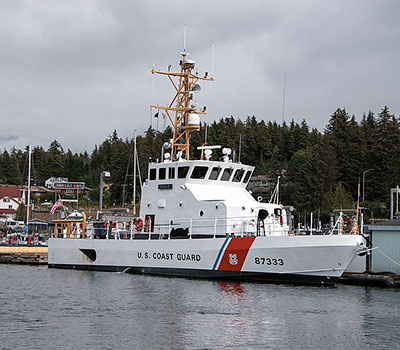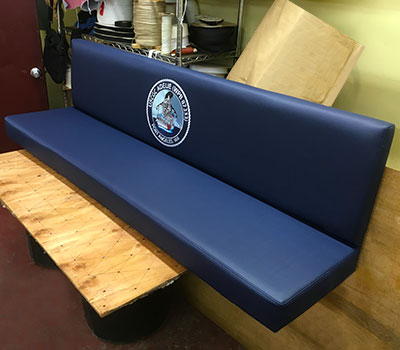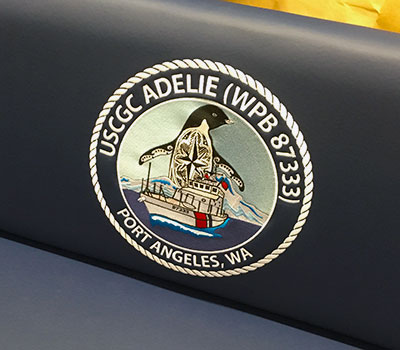 This is one of the benches we fabricated for the cutter. We used Olympus Majestic to complement the colors on the ship's emblem. Olympus is an extremely durable, marine grade vinyl. This easy to clean fabric is the perfect choice for a high traffic area like a galley. It's anti-microbial and stands up to the sun. It also resists stains and mildew.